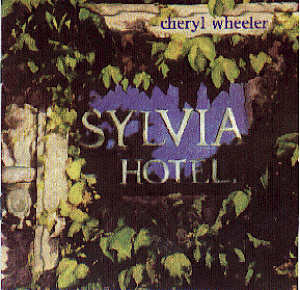 This album was finally released in January 26, 1999, almost a year later than it was originally expected.
One of the reasons this album was delayed is because the songs that Cheryl had recorded were mostly sad songs about her divorce of about three years previously. When she started writing some newer songs, she went back into the studio and added some of those songs.
Some of the songs were recorded live, others are studio versions. The song "Potato" was recorded in Philadelphia at the Seaport Museum. I was in the audience. I wondered why Cheryl kept asking the audience if they wanted to try singing potato. It was because it would be on the album.
acoustic guitar, vocals, choral singing

Robin Batteau

choral singing

Larry Campbell

pedal steel, Dobro

Mark Egan

bass

Lucy Kaplansky

harmony vocal, choral singing

Zev Katz

bass

Lloyd Landesman

Hammon organ

Shawn Pelton

drums and percussion

Al Pettaway

acoustic guitar

Mark Shulman

electric guitar

Kenny White

Hammond organ, acoustic piano, choral singing

Ben Wisch

harmony vocal, Wurlitzer piano

Producer

Ben Wisch

Enginerred and mixed

by Ben Wisch at Wish Productions, NYC winter 1997-summer 1998

Live Tracks

Recorded live in Philadelphia at Seaport Museum Theater, November 14, 1997.

Engineered by

Ron Schreier

Mark Knobel

Additional Recording and ProTools Consultant

Mastered by

Ted Jensen at Sterling Sound, NY, NY

Cover concept and photo-illustrationsby Tessa Frookto Gordon; detail from the Sylvia Hotel, Vancouver, B.C.

Other Photos

by Cathleen Joyce

Design

by Joanna Bodenweber

Notes

by Scott Alarik
| | |
| --- | --- |
| Artist | Wheeler, Cheryl |
| Title | Sylvia Hotel |
| Date | 1999 |
| Label | Rounder |
| Cat # | 1212 |